Nitzan Moree
Co-founder and Program Director
nitzan@squashbond.org
A former member of Israel's national juniors team, Nitzan has been coaching squash for over 15 years, and been involved with squash and squash management for the past 25 years. Nitzan was one of the founders and former Director of the Tel Aviv Squash Club, as well as the Head Coach at the club for 9 years. He served as the Chairman of Israel's juniors committee for the Israel Squash Association. He took part in the establishment of ISPO (Israel Squash Players Organization), and in 2012, joined with Hillel and Yariv Bloomberg to co-found SquashBond. In his free time, Nitzan has a Diploma as a Chinese Medicine therapist. He lives with his family in a Kibbutz.
Hillel Bloomberg
Co-founder and Assistant Program Director
hillelblo@gmail.com
The founding promoter and developer of Israeli Squash, Hillel has been centrally involved with the construction and management of squash facilities in Israel for the past forty years. Hillel made Aliya from South Africa in 1975. Soon after he learned of a new game called "Beach Bats" being played on the Tel Aviv beach front, which lead him to introduce squash as a new sport to the general public in Israel. Hillel ,together with his Israeli wife, Tzippy, devoted their time and energies over the next 40 years to ensuring that the young people in Israel would benefit from this "Anglo Saxon" game in all its aspects in their future lives.
In addition to facilities management, Hillel is a qualified part 2 British Squash Association coach and continues as the Lead Coach for the Ra'anana Squashbond program. He was a Board member of the Israel Squash Rackets Association from its inception in 1975 until 2010, and was a Board member of the Israel Maccabi Squash Committee at every Maccabiah Games from 1977 until 2013.
Jackie Goldride
Squash Director
jackie@squashbond.org
Jackie has her B.Ed in Phisical Education, she is an active Squash player and coach for the past 30 years. Jackie is qualified as a level 3 coach (England) and is qualified to train level 1 coaches. A member of the Israeli National Woman's team and the present ladies top player. She is the former head coach of the Israeli National Junior team as well as the coach for both the women's and the junior girls teams.
Jackie is the mother of two and lives in Herzliya in her free time she loves biking and currently playing in a catchball womens team.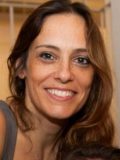 Avital Sarid
Education Coordinator
avital@squashbond.org
Avital has her B.A and M.A degrees in law and has been a lawyer for 23 years. Among other things, she worked as a criminal lawyer in the police force and as a youth advocate, and worked extensively to help rehabilitate youth.
Due to her deep connection to youth and her love for sports, she completed her studies in the Psychology of Sports at the IDC Herzliya. Over the past seven years she has been working with sports teams using group dynamics and development of mental and social skills in order to maximize the individual and the group's achievements.
Avital was a catchball player and participated with the Raanana Catchball team at the 20th Maccabiah games in 2017.
Avital joined SquashBond in 2015 as a volunteer and today works as the head of the education program.
She lives in Raanana with her husband and 3 children.
Ari Gaitelband
Squash Coach
Ari was born in South Africa ,brought up in Raanana, Where squash was an integral part of his upbringing.
Ari played professional squash and represented Israel's national men's and junior's teams, He has been coaching squash for over 15 years.
Ari managed Kfar Hayam Squash club for five years, and coached the national under 15 juniors team. He joined SquashBond in 2015 and today functions as the Squash Director.
Furthermore Ari has a diploma in film studies, a movie he wrote and directed in 2012 won "best movie" at the national film festival in Germany.
Stav Cohen-Adiv
Assistant squash coach
Stav was born in 1993 and began her Squash career at the age of nine.
Stav is one of the leading female Squash players in Israel of all times.
She is a former member of the Israel Juniors teams, participated and represented Israel all over the world.
Her highest world ranking was six in the under 17 girls category.
Stav finished as the Women's Israeli champion 4 times.
She was the girls champion at the 18th Maccabiah games and came second in the Women's category at the 20th Maccabiah games.
Today, Stav is a student in biology at Tel Aviv University and continues to take an active part in the Israeli Squash.
She joined SquashBond in 2017, sharing her experience on court with the younger generation and especially giving great inspiration to the girls.